Activities
TESTIMONIALS
by JDW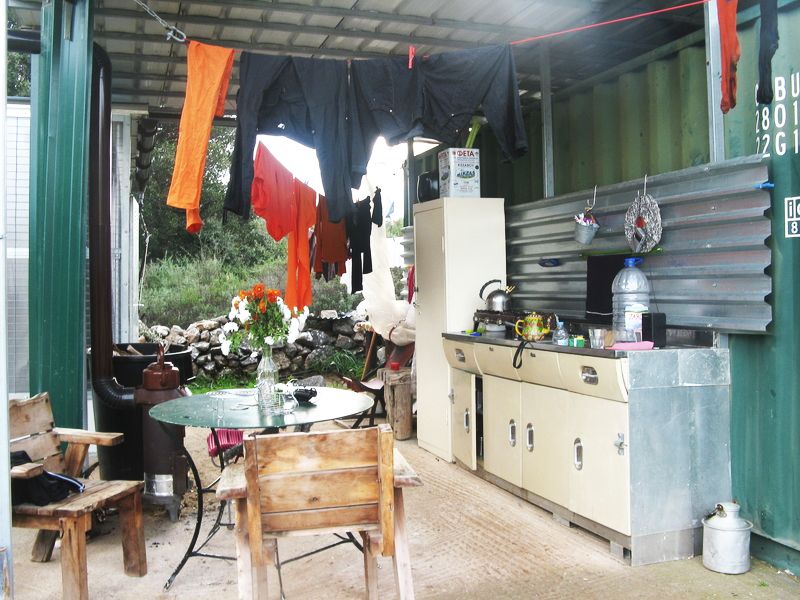 Testimonials by Event Horizon Artists in Residence
Artists Residency
May - 2019
I arrived in Crete after a long journey from Australia and was immediately made welcome by the very capable Julienne. We had established that the nature of my residency, with a 'queer' perspective with a focus on the nude male figure would be challenging to local residents. Throughout the residency Julienne negotiated successfully for me to be able to make the art I needed to do while preserving the reputation of the residency in the neighbourhood.

I stayed in the comfortable and charming Icon Painters House in a fully self-contained flat. I woke each morning to the tinkling of the sheep's bells as they made their way across the surrounding hills from the first floor and looked over the hills to the village and various churches monasteries and hamlets in the distance.

A typical day included some reflective time in my journal in the morning, a simple lunch in the studio with Julienne and then, after several hours art making, a refreshing swim and dinner beach-side.
About every second day we undertook some adventure –having the mysteries of the Orthodox faith explained to us by a local nun, a trip on azure seas on the residency's boat, catching up with artists friends (always living in amazing spaces) or free time for me to explore, photograph and draw the many local chapels.  I particularly enjoyed networking with Julienne's artist friends as this helps you understand Crete much better, accessing their deep knowledge as well as your own first impressions.

As a practicing artist Julienne understands how challenging the artists journey can be and is incredibly resourceful in helping each artist realize their vision, for example, she found me a local male model when all my own efforts had failed. Comparing our life journeys led to some robust discussions which have clarified my views on art making, queer identity, religion, grief and loss to name just a few areas we covered!
Personally, I left the residency feeling more peaceful healthy and connected than I had been for a long time, a very heartfelt thanks to Julienne the Artist's Friend.
You can find out more about the work I made arising from the residency in my biography in 'Event Horizon Artists in Residence'.
Artists Residency
April - 2019
I came to Event Horizon with no idea of what I would focus on. I had had a difficult year with loved ones gone and still felt fragile and sad. There had been more rain than usual in Crete this winter and because of this it was abundant with wild flowers. Everywhere...knee high or minute and close to the ground. And so I found my focus in their delicacy, fragility and beauty. I also worked in water colour for the first time.

Julienne is a fantastic host and looked after my daughter Eve and I with such sensitivity and generosity. She has created the most beautiful working space in gorgeous surroundings and it was such a privilege to spend time with her there. We stayed in the Windmill in Neapolis which was perfect....away from the tourist trail and being on the edge of town, with views across the valley to the mountains beyond. The natural world, it's celebration and preservation is a passion and for me it is really now the only show in town.
Writers Residency

February 2019
From the moment I set foot in Neapolis town I felt the comradely in the community. Without saying it, there was a sense of family, a sense of how nothing yet everything belonged to the individuals in community. From mezze plates, to raki, to fava, much of the dining culture is based on conversation and finding ways to engage. As someone who was born and raised in New York, it was rejuvenating to be surrounded by people who were so present with one another. This idea of being intimately and profoundly known, seen and heard is deeply ingrained into the culture of the Cretan people.
   

I was staying in the beautiful Windmill, renovated by Julienne, and was amazed at the thought and attention catered to every part of the home. For me as an artist, it felt like living in my own private, cozy museum. In the mornings, I was able to write on the balcony with an overview of the mountains and people moving about their day until Julienne would pick me up at about 1:00 p.m. to begin our venture for that day. At Event Horizon Studios I would take a walk about a mile or two while enjoying mingling with the sheep and having moments to witness the olive trees and the different types of life that existed on the hike. Julienne and I also were able to walk to the abandoned lighthouse and bask in a breathtaking scene of solitude and serenity. For snacks, we would eat oranges that were picked from the trees. In that way, it felt like home and a closeness to the earth, an understanding of her majestic presence and the opportunity to set food in her haven.
  

What I understood about my residency, is that it made me undone. It put me in a position to ask existential questions that force me to understand my place in the world and my capability of my future. Before, I would ask the question, "Is it possible?" In Neapolis, I was empowered to ask, "Is anything impossible?" The gracious host Julienne, among our drives, would tell me: "Ramya, I want you to stop thinking of yourself as a second-class citizen and consider yourself first." From the way Neapolis treated each other, to the meaningful honest, fulfilling and funny conversations with Julienne- I could feel a sense of myself and have a clear vision that art needs to first fulfill the artist before it is given for the world to experience. In terms of fulfillment: the artist has the right to use its creativity as an incentive to heal, finding meaning, and make sense of the world and its functions. What Crete introduced me to was this profound notion that the artist is more than a commodity to be consumed - but rather the artist must always do the work of preserving and protecting the most sacred parts of themselves. In doing that, the art will always, and almost expectantly, flow.

Ecology Residency
Nov 2018 - Feb 2019
Julienne is living proof that you can live a beautiful fulfilling life while being highly aware and sustainable. Julienne is flexible, tolerant and helpful with projects on her lands and art studio. We were residents for three months after being awarded a bursary living on the Event Horizon land. When the cold Cretan winter kicked in we also rented the artists accommodation windmill in Neapolis Town.

The Land is an 'eldorado' for wildlife all year round as it is protected from the grazing sheep that otherwise roam the landscape, therefore plants can proliferate that are otherwise eaten before they can seed. Thanks to Julienne's ingenuity there is a off-grid setup with a solar panel, a great power bank, Eco-toilet, 6000 litres of rain water harvest tanks and a set up for hot showers ;) At Event Horizon you can really get the feeling of living outdoors and become aware of ones cultural surroundings, resources and wildlife.

In our opinion it is the perfect place to start the Wilderness Residency, our idea of  Eco-tourism meets summer camp. We developed a concept for nine days of skill-building at Event Horizon with hiking, swimming, yoga, herb lore, fermentation of regional and seasonal food, and meeting fellow Eco-activists. Because of Julienne's experience and networking on Crete, we met bio-dynamic farmers and super off-grid carpenters, anarchist architects and traditional craftsmen both Greek and other resident Europeans.

We hope we will be back soon, and continue our shared philosophy of life-long learning in this sad but beautiful world; and by sharing knowledge and stories with one another we try to preserve that beauty. Thank you Julienne for sharing your time, land, connections and of course ideas with us!

Artists Residency
May - June 2018
What can I say… Event Horizon, Neapolis, Crete are all just amazing. As is the founder of the residency and our host - Julienne. We (my wife, artist Mariah Dekkenga and I), had wonderful residency and visit to this most beautiful region of Greece! The residency building is itself a work of art… four shipping containers, smartly arranged to create a light filled, breezy space, that is also ecologically minded and efficient. The land around the building(s) is magnificent! several acres of olive trees, wild flowers and brush, along with spectacular mountain views. It was truly heaven on earth. Julienne is a true professional… an intelligent thoughtful artist, who is eager to assist in any way that she can.

While there, I learned many things, including proper wood chiseling techniques (which I put to good use carving a walking stick)! Many conversations about the nature of art and making were had, and, during our visit, Julienne truly became our friend for life. Together we discussed the nature of 'the artist residency' and concluded that a true residency is exactly that - a residency. Meaning that a visiting artist is not only in residency in the studio, but also within the town, city, country and culture. We explored all of these areas during our residency… met wonderful people, both from Greece and from afar. Locals, friends, and other visitors… just amazing people and an amazing place… I can't recommend it highly enough! We think of our time on Crete with Julienne and her friends every day.
Artists Residency
March - April 2018
The opportunity offered to me from the Event Horizon was unforgettable. I was in Fourni village and Neapolis town for one month with my partner. We rented accommodation in two amazing locations that are part of the Event Horizon residency, the Wind Mill and the Gypsy Caravan. Both locations are just amazing, with strong character and particular design. They are both close to the real people of Crete, where it is possible to experience the local life and listen the prophetic prayers of the orthodox church. Sheep, wine, and sun are completing the panorama which is really inspiring. This life far from the frenetic rhythm has re-connected me with the power of nature and with the old traditions of this land.

The studio was comfortable for me since I had the opportunity to work on large projects, like paintings and installation. Julienne helped me with her feedback and material advice as well where to find the necessary tools for my research. She organized for me also a small vernissage where some of the local artists and some inspiring persons gathered, so we could discuss about my works and about the beautiful life in Crete. I suggest Event Horizon to all artists who need shake themselves with an experience with the beautiful simplicity of this place and the power of this beautiful nature.

See all Event Horizon current and future artists