Activities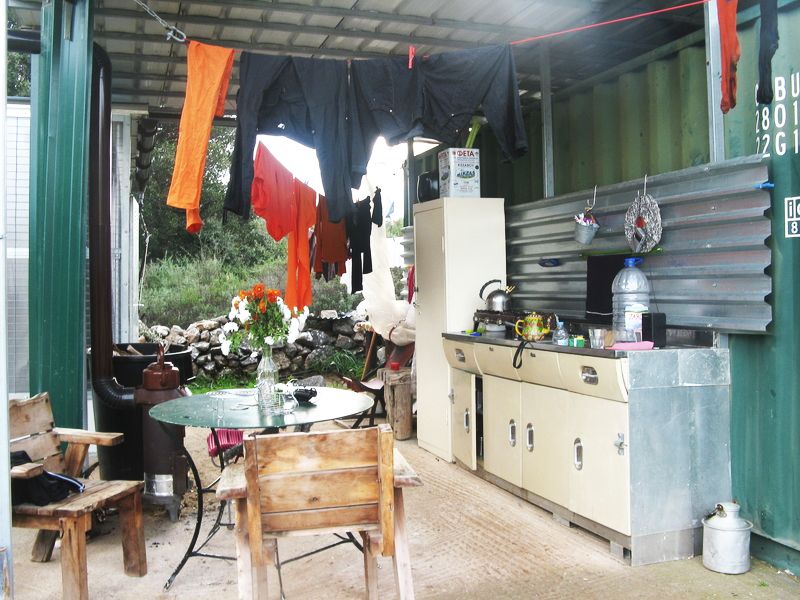 Testimonials by Event Horizon Artists in Residence
Musicians Residency
April - 2023
It's with a heavy heart that I am leaving Fourni village this evening. Reluctant to let go of this beautiful time warp that I was in for the past 17 days, I am scribbling down notes, memories, favourite moments and reminders of what to take with me from this experience, filling several pages of my diary. I stumbled upon this residency by mere chance when browsing through "resartis.org" a few weeks back, following a strong need to spend time alone and focus on composing. Little did I know that it was like it was made for me and that it would meet exactly what I was in dire need of.
After being incredibly helpful with finding out bus time tables (I think you do need locals to make sure you got them all right – a charming feature of how things seem to run there: not so much
online, but you just gotta ask people and call down to the bus stop!), sending maps and instructions as to where to find the right bus and giving me a general low-down of the scene at the village (two
cafes where you can get food or are in need of company, a beach a short drive away, these kinda things ...), Julienne picked me up in Neapolis, which is about an hours journey on the local bus.
Because I had no car and had decided to spend this entire period of time without my phone or internet (or at least, without social media), I made a good list and we went straight to the supermarket and I did a huge shop for the entire stay. (Well, I arranged with Julienne to go
shopping once more towards the end of my stay. Though there IS a guy selling veg out of his van in the village at random times during the week, advertising his goods through a loudspeaker, so the one shop would have done too!) Julienne introduced me to my neighbour Kostis straight away when we arrived, son of Nora who
runs the cafe in the middle of the village where everyone gathers, in case I did need to contact her for any reason, telling him to watch out for me.

I stayed in the "gypsy caravan" overlooking the village, so perfect in taste, size and functionality that I am more than inspired to create a permanent home like this for myself! Every morning, I went up and down, and up and down the hills again on my bike (passing the
chickens that are fed with everyone ́s compost, what a brilliant recycling system), on the way to the studio. Even though at first it seemed like a lot of effort to go all this way (and I did feel it in my
calves the first good few days!) and to unlock all the doors of her beautifully arranged array of containers in the middle of a vast field of wild flowers, I very quickly realised that it was worth every bit of the effort. I felt like I was completely left to my own devices up there. The kind of headspace that can ́t but lead to a very inspiring and fruitful creative outlet. Sheltered by the containers, though always half outdoors ... Nobody around, just a few sheep.
On breaks I would wander the fields, swing in the hammock, make tea, or read - keeping it very simple. There ́s a kitchen up there, though seen as I was on the bike, I just brought up my lunch and
some snacks and cooked dinner at the caravan when I got back in the evening.

Julienne is a force of nature, a very inspiring individual and very helpful throughout my stay – checking in, but very much leaving me be in my own space too.

Artists Residency
October 2022
I came to Event Horizon without expectations, and I was able to glide into the lifestyle there and fully enjoy my experience. I stayed at the Icon Painter's guesthouse, hosted by Nikolas and Christina, who were warm and helpful, despite our language differences. I had a short but spirited bike ride to the studio, which was my only mode of transportation during my two week residency. This limitation helped me to stay focused in such a short period of time.
My first few days were cold and rainy, and this put a delay to my project. I had a plan to collect plastics that washed up on the shores of Crete and to bring them back into the studio to use as still-life. After several days of waiting for the rain to end, I was finally able to collect some objects at a couple different locations along the shore at Mirabello Bay and on the northern shore of Crete, looking out at the Aegean Sea. I made a series of carefully rendered watercolor studies of the collected objects with compositional choices that cropped the objects in an effort to abstract the images, suggesting the endlessness and lifelessness of these objects. I was able to complete 10 small paintings during my residency, alongside my research into Hyperobjects, micro plastics, and climate change.
Julienne was an incredible host. I traveled from Colorado to Event Horizon with no Greek language skills, and Julienne was quick to help me with both my project as well as general life-function needs. I was very impressed at the vision she has for the off-grid studios, and with her efforts to invigorate the local area with art and artists.


Artists/Writers Residency
May - June 2022
For me, Event Horizon was an incredibly productive work space and time, a crucible for new ideas, a source of exploration and inspiration, and a balm for my soul. During my two weeks there, I moved four stagnated essays from the "in progress" folder (where they'd sat, stuck, for months) into the "out for editing and polishing" folder. I wrote an entirely new essay and got a start on two more. I finished two blogposts and collected material for several additional ones. I made three linoleum blocks that are ready to be printed at home. I took, edited, and catalogued hundreds of photographs. I saw a lot of eastern Crete. And I had room to just be. Event Horizon's self-directed and solo residency structure was ideal for me. I loved having the freedom to work when I wanted on what I wanted, and I was eager to spend a lot of time alone.
And yet, I never felt alone in my creative process. Julienne checked in with me every day. She wanted to know what I was writing about, followed the progress of my thoughts, offered suggestions, asked great questions, recommended resources, and even read some of my work. In addition to taking me to a variety of local beaches to swim, she invited me on a bunch of excursions to other parts of the island, shepherded me into some intimidating menu-less local tavernas, and kept me up on the local gossip. I could not have asked for a better host. I felt Julienne's personal commitment to her environmental ethic and the mission of Event Horizon supporting me and my work at all times.
The Fourni area is gorgeous and intriguing, and simply existing within its unique ecosystem was a big part of my residency experience. I liked living in the historic windmill in Neapolis and getting a taste of this small Cretan city, but I really loved living in the gypsy caravan in the traditional village of Fourni, surrounded by olive trees, mountains, and herds of sheep and goats. When I wasn't working, I ran the backroads, searched for churches, chatted with the locals as best I could with my limited Greek vocabulary, and just sat and watched the sun dapple the tile roofs of the houses down below.
I'm returning from my time at Event Horizon refreshed, renewed, and inspired to keep my working moving forward between now and when I make it back. Which will happen


Artists Residency
Jan - Feb - Mar - Sep - Oct 2022
Normally I have a hard time finding the peace of mind and patience to work on artworks. Event Horizon created a space for me to do the patient, concentrated work. To hatch out the egg. It also created the mental space for me to make a 'switch of subject'. I just finished an exposition the month before and I felt that now it was time for a change of subject. Moving to a different place can help start up this process of reorientation. But until you have the first mind seeds to give you direction, the process is vulnerable to distraction. I was at Event Horizon in winter. This means minimal distraction.

But more importantly, at Event Horizon there is no group of artists. This, I think, makes it much easier to 'listen' to what it is that wants to emerge from within. Julienne has a way of listening and giving
feedback that is enthusiastic and at the same time not influencing your own process. Also, she seems to understand that in different phases, the conversation should take a different shape. The more
solid ideas have become, the more direct and uncensored one can speak about an artwork in the making. Julienne's teaching background shows itself here, I think. I very much enjoyed these
conversations. Apart from all that Julienne also helped out with all the practicalities such as finding materials and such.

To feel at home is ever so important to be able to work and Julienne made me and my girlfriend feel at home. We had great dinners together and we participated in group walks with people from Fourni and surroundings (I don't like the word 'locals', it seems derogative). That was great. I certainly hope to come back, I still have an unfinished sculpture there, so hey, I ought to go back!

Artists Residency
July - 2021
Event Horizon was an incredible experience and residency. I experienced so much in the span of 3 weeks it's difficult to know where to begin. It was a unique adventure filled with exploration, delicious food, great conversations, tremendous hiking, endless swimming in epic waters, generous people, culture and art making. The residency offered the time and space to think allowing me to create freely. Placed in a striking countryside setting of bountiful Crete and conceived by Julienne, Event Horizon is thoughtfully designed and composed of shipping containers and a sustainable site. The containers are surprisingly spacious and comfortable to work in filled with light. There are spectacular sprawling views from two open sides of the container to give the space an open plan feel. The studios are well equipped with every tool imaginable and there are plenty of available materials to experiment with. Each day at the studio offered new perspectives of land and light, inspiring and breathtaking to say the least. I felt so lucky to practice my art there.
I had planned to continue work that I had begun in Los Angeles during the residency, but when I arrived at the studio in Fourni I was moved to work inspired by Event Horizon's surroundings, exquisite and wild. My traditional collection process swiftly changed from found trash objects to natural waste, offerings from the countryside, neighboring towns, hikes, beaches and innumerable trips from surrounding areas. I continued to elaborate on ideas of engineering and modifying objects constructing 'absurd connections' on a smaller scale with wire and natural waste. I explored again an object's 'dependence on balance' employing 'plant technology', delicate hardware that I had built joining unlikely natural waste objects that I had collected. I continued to explore the coexistence of 'composition/decomposition' within my sculpture.
Julienne, welcomed me to Neopolis a smaller village with several amenities and brought me to my stay "The Windmill", a unique small living space that Julienne has thoughtfully designed and restored. I felt very at home there. I enjoyed it so much that I stayed an extra week! I walked 5 minutes into town to get coffee and baked goods almost everyday. The food was consistently delicious and inexpensive. The first time I visited the residency Julienne and I met for coffee in the breathtaking local village of Fourni. Together we frequented neighboring local villages to eat or tour. Spending time with the locals was one of the highlights from my trip, experiencing the culture of Crete, observing how people interact with their town, the land and each other. Because Julienne is deeply embedded in the community, my experience was authentic. I felt very lucky to have Julienne alongside me during my residency to discuss ideas, hike, swim and have dinner with. I gained new perspective spending time with her. Julienne is integral to the experience at Event Horizon. She is knowledgeable, capable and generous with her time and flexible to help out in a moment's notice. She is an inspiring human being to say the least. She is a gem. She has pioneered this unique artist's sanctuary in Greece. I have very fond memories from my experience at Event Horizon making work and building a meaningful connection with Julienne and the community. I am grateful to have had the opportunity to experiment with my work in this inspiring space and country while taking a break from my busy life in Los Angeles. I look forward to the day I am able to go back. Thank you for this unforgettable experience Julienne!
Artists Residency
Nov 2021
I came to Event Horizon with the intention of creating and designing a publication which represents a travelogue from photographs I have taken the past 12 years, in 12 different countries. The studio space located on Julienne's stunning piece of land which is surrounded by olive trees and the soft sounds of goat bells in the distance, gave me the time and space to dive into my archive and select the pictures I wanted to showcase, I had had this project on the back burner for some time and never really being able to fully go into it as much as I had craved. So being able to fully dedicate my time to this project in such a fantastic area and with such great company of Julienne's it really did make it a successful residency.

The other project which I happened to be able to work on spontaneously was a project called FISK, which I started back in China and continued it in Senegal with Hrafnhildur Gissurardóttir joining as co-creator for the series, it represents the fishing community throughout the world with stories and photographs, now here in Crete I got the chance to meet a local fishermen who also happened to be a new friend of Julienne's, he was truly a sweetheart! with the most interesting stories from the seas, we were lucky enough to join him on his Kaiki and head out for a day of fishing, luckily for Julienne we didn't catch any fish! But I was fortunate enough to be able to shoot a roll of film which made me just as happy.

Julienne is a fantastic host, with a strong and warm character which really takes you on board into her local adventures, she makes you feel welcome and at home from the start, she brings a lot of energy and wants you to succeed in your projects, she has been a great support, not only that.. she is also just great fun to be around, and invites you to several outings around town. I learned so much in such a little amount of time and can only truly say, what a fantastic time I had during my residency. Forever grateful and hope to one day return back again. I stayed in the Windmill in Neapolis which was the coziest home possible, away from any tourist areas. I highly recommend it to anyone looking to work on a project based in Crete and to enjoy some pure Greek culture along the way.
Theatre Performers Residency
July 2021

Julienne, the woman behind Event Horizon is cool as steel. The metallic work spaces are scattered in nature yet they are protecting the artist from it and letting them take the distance they need. Still a sparrow might fly through a container just to say "Hi". It is a remarkable achievement with a vision. And Julienne was there, caring to help me connect with the village and locals. Caring to leave me alone to work. Her feedback was really interesting, too. I am going back there because I stayed only for four days and I know I can learn much more from her and from the marvelous locals, and eventually do something in the village in return.
Artists Residency
June - 2021
I began my residency with Julienne meeting me and my partner in Neapolis town. We were pleased to finally meet in person after such a long year of uncertainty. Julienne toured us through our accommodations in Neapolis, and then onto the Event Horizon site. She is a kind and brilliant human who cares about spending time,and learning about one another. Julienne is solid with communicating and working out any snags to solve a problem. Each day was filled from start to finish with investigation, cultural learning, materials testing/troubleshooting, documentation, feedback and reflection. Not only from Julienne and Manny, my Greek-fluent partner/spouse, but simply taking the whole unparalleled experience in.

I went to live and work in the landscape and environment, to shoot video, capture sound, work with materials I'd both brought and built there. It is a remarkable location and incredibly cinematic. The landscape is both peaceful and violent. It inspires a simultaneous calling for risk-taking and contemplation. It is a base for working, with a series of large shipping containers assembled into a connected studio space with amenities. Inside are artworks, workstations, and hardware open to use for resident artists to build and focus. There is another set of containers on the site for water, electricity, WIFI, cooking up some coffee, or taking a rest.

I had created a shoot list before arriving at the residency, but being physically on the site changed some of what I planned to shoot. Working with the materials and the space, under the advisement of the residency founder and director, Julienne Dolphin Wilding, and the assistance of my partner, Manolis (Manny) Nomikos. I feel so grateful I was able to take part in this. This residency was a particularly unique opportunity of concentrated development in my professional field.

Andrea DeFelice project title: Your Bubble, My Bubble (working title) Media - Single-channel and amp, Interactive 360° video and amp, sound installation, mechanical motion objects and sculptures.
Musicians Residency
Dec- 2019
Event Horizon is a very inspiring place to create music. Surrounded by the sounds of nature, it's a bliss for those who need a peaceful and quiet time. I just had portable equipment with me (a laptop, a sound card, a mic, a small midi controller and an autoharp), and I didn't need anything more: I found very nice acoustics and lively energy coming from the earth. Julienne is also the perfect host and will provide you with everything you need, including guidance for music and cultural events taking place in the area. Overall it has been a wonderful experience that allowed me to create some interesting pieces of music.
Artists Residency
Oct - 2019
The three weeks of my stay and work at Event Horizon felt like a warm embrace. To discover and to get familiar with Crete was one of my dreams since I studied sculpture at the Academy of Fine Arts in Berlin. But I don't like to be a tourist, looking around and see only the surface of places. So it took some decades since the time was right, it was like Crete would be somehow calling me, calling me to a very special place - Event Horizon - Julienne has founded.

Julienne created this marvelous place where art and nature can meet perfectly. Since I am a sculptor, land art designer and a gardener with the wish to combine these different techniques and working procedures it was just the right place for me. And to have Julienne at my side was perfect. As an ecologically engaged person herself she accumulated a great knowledge about the place, the plants, the life of animals and also their vulnerability and devastation. To learn about all of this helped me not only to understand the special features of the place but to really feel the genius loci.

Already to find the right spot on Event Horizon land to root the garden in, to work out all the different elements of it and to find the right stones and plants to realize the idea in detail was so much fun, gratification and much pleasure. It left me with a feeling that Great Earth Mother was guiding me and everything fell into place.

A piece of my heart has also rooted into the place Julienne has called Event Horizon, may it be fortunate forever. I have so many wonderful memories and I really have the strong feeling to come back soon.

Writers Residency
Aug - 2019
Landing a residency at Event Horizon was for me a priceless bit of fortune. It was difficult to believe before arriving that all my hopes for a residency might converge in one place, in one attentive host. But sure enough, those hopes were met and so wondrously exceeded on Crete with Julienne.

In a brief 10 days, I managed to engage deeply with my art practice and this was thanks to the fastidious and inspiring presence and support of Julienne and the magnificent setting of the studios. I experienced the benefit of a remote and peaceful location whilst being helped to source that which would make my focus during the residency possible; from accommodation and transport to materials and local knowledge.

Julienne invites you through the residency not only to her studios but into the unique communities, landscapes and experiences of Eastern Crete. Her knowledge of the area is vast, her local connections so diverse and her passion and curiosity for place, culture and environment very contagious. I cannot overstate the value of Julienne's hospitality, her own keen eye as an artist through which she helps you bring so much of this mysterious island into brilliant focus.

If I were to describe my experience in one word, it would be Genuine. Which is a quality, in place and people, so precious yet so increasingly rare. It was this quality that helped me feel alive to the myriad experiences I had there and attentive to the challenging yet deeply rewarding processes and outcomes of my artistic work during the residency. I look back with much affection and look forward with excitement to my next visit.
Artists Residency
July - 2019
I arrived in Crete after a long journey from Australia and was immediately made welcome by the very capable Julienne. We had established that the nature of my residency, with a 'queer' perspective with a focus on the nude male figure would be challenging to local residents. Throughout the residency Julienne negotiated successfully for me to be able to make the art I needed to do while preserving the reputation of the residency in the neighbourhood.

I stayed in the comfortable and charming Icon Painters House in a fully self-contained flat. I woke each morning to the tinkling of the sheep's bells as they made their way across the surrounding hills from the first floor and looked over the hills to the village and various churches monasteries and hamlets in the distance.

A typical day included some reflective time in my journal in the morning, a simple lunch in the studio with Julienne and then, after several hours art making, a refreshing swim and dinner beach-side.
About every second day we undertook some adventure –having the mysteries of the Orthodox faith explained to us by a local nun, a trip on azure seas on the residency's boat, catching up with artists friends (always living in amazing spaces) or free time for me to explore, photograph and draw the many local chapels.  I particularly enjoyed networking with Julienne's artist friends as this helps you understand Crete much better, accessing their deep knowledge as well as your own first impressions.

As a practicing artist Julienne understands how challenging the artists journey can be and is incredibly resourceful in helping each artist realize their vision, for example, she found me a local male model when all my own efforts had failed. Comparing our life journeys led to some robust discussions which have clarified my views on art making, queer identity, religion, grief and loss to name just a few areas we covered!
Personally, I left the residency feeling more peaceful healthy and connected than I had been for a long time, a very heartfelt thanks to Julienne the Artist's Friend.
You can find out more about the work I made arising from the residency in my biography in 'Event Horizon Artists in Residence'.
Artists Residency
April - 2019
I came to Event Horizon with no idea of what I would focus on. I had had a difficult year with loved ones gone and still felt fragile and sad. There had been more rain than usual in Crete this winter and because of this it was abundant with wild flowers. Everywhere...knee high or minute and close to the ground. And so I found my focus in their delicacy, fragility and beauty. I also worked in water colour for the first time.

Julienne is a fantastic host and looked after my daughter Eve and I with such sensitivity and generosity. She has created the most beautiful working space in gorgeous surroundings and it was such a privilege to spend time with her there. We stayed in the Windmill in Neapolis which was perfect....away from the tourist trail and being on the edge of town, with views across the valley to the mountains beyond. The natural world, it's celebration and preservation is a passion and for me it is really now the only show in town.
Writers Residency

Feb 2019
From the moment I set foot in Neapolis town I felt the comradely in the community. Without saying it, there was a sense of family, a sense of how nothing yet everything belonged to the individuals in community. From mezze plates, to raki, to fava, much of the dining culture is based on conversation and finding ways to engage. As someone who was born and raised in New York, it was rejuvenating to be surrounded by people who were so present with one another. This idea of being intimately and profoundly known, seen and heard is deeply ingrained into the culture of the Cretan people.
   

I was staying in the beautiful Windmill, renovated by Julienne, and was amazed at the thought and attention catered to every part of the home. For me as an artist, it felt like living in my own private, cozy museum. In the mornings, I was able to write on the balcony with an overview of the mountains and people moving about their day until Julienne would pick me up at about 1:00 p.m. to begin our venture for that day. At Event Horizon Studios I would take a walk about a mile or two while enjoying mingling with the sheep and having moments to witness the olive trees and the different types of life that existed on the hike. Julienne and I also were able to walk to the abandoned lighthouse and bask in a breathtaking scene of solitude and serenity. For snacks, we would eat oranges that were picked from the trees. In that way, it felt like home and a closeness to the earth, an understanding of her majestic presence and the opportunity to set food in her haven.
  

What I understood about my residency, is that it made me undone. It put me in a position to ask existential questions that force me to understand my place in the world and my capability of my future. Before, I would ask the question, "Is it possible?" In Neapolis, I was empowered to ask, "Is anything impossible?" The gracious host Julienne, among our drives, would tell me: "Ramya, I want you to stop thinking of yourself as a second-class citizen and consider yourself first." From the way Neapolis treated each other, to the meaningful honest, fulfilling and funny conversations with Julienne- I could feel a sense of myself and have a clear vision that art needs to first fulfill the artist before it is given for the world to experience. In terms of fulfillment: the artist has the right to use its creativity as an incentive to heal, finding meaning, and make sense of the world and its functions. What Crete introduced me to was this profound notion that the artist is more than a commodity to be consumed - but rather the artist must always do the work of preserving and protecting the most sacred parts of themselves. In doing that, the art will always, and almost expectantly, flow.
Ecology Residency
Nov 2018 - Feb 2019
Julienne is living proof that you can live a beautiful fulfilling life while being highly aware and sustainable. Julienne is flexible, tolerant and helpful with projects on her lands and art studio. We were residents for three months after being awarded a bursary living on the Event Horizon land. When the cold Cretan winter kicked in we also rented the artists accommodation windmill in Neapolis Town.

The Land is an 'eldorado' for wildlife all year round as it is protected from the grazing sheep that otherwise roam the landscape, therefore plants can proliferate that are otherwise eaten before they can seed. Thanks to Julienne's ingenuity there is a off-grid setup with a solar panel, a great power bank, Eco-toilet, 6000 litres of rain water harvest tanks and a set up for hot showers ;) At Event Horizon you can really get the feeling of living outdoors and become aware of ones cultural surroundings, resources and wildlife.

In our opinion it is the perfect place to start the Wilderness Residency, our idea of  Eco-tourism meets summer camp. We developed a concept for nine days of skill-building at Event Horizon with hiking, swimming, yoga, herb lore, fermentation of regional and seasonal food, and meeting fellow Eco-activists. Because of Julienne's experience and networking on Crete, we met bio-dynamic farmers and super off-grid carpenters, anarchist architects and traditional craftsmen both Greek and other resident Europeans.

We hope we will be back soon, and continue our shared philosophy of life-long learning in this sad but beautiful world; and by sharing knowledge and stories with one another we try to preserve that beauty. Thank you Julienne for sharing your time, land, connections and of course ideas with us!
Artists Residency
July - Aug 2018
The opportunity to come to Crete and be an artist in residence at Event Horizon is one we'll never forget. There were a few main objectives we had for the residency, locations and ideas thought through in advance of coming. Julienne (founder and host) was so warm and accommodating in making sure we had what we needed to accomplish these things. She was always available for any conversations, questions or advice. We were allowed full access to the amazing residency/land that is built ecologically efficient, smart and beautiful. Filming 16mm during the pre-dusk hour light at EH, was truly special and memorable.

What I hadn't expected, but what I feel like travel does for so many, is the headspace of intense awareness of place. Simultaneously, feeling a bit lost. This coupling of awareness and disorientation for us was highly productive as artists in residence. Allowing for for chance and being 'prepared' for it...

Again, so thankful to springboard a new film project and to also explore Crete. We were able to educate ourselves further about this culture and its history, we met such wonderful people during our stay and would love to return.
Artists Residency
May - June 2018
What can I say… Event Horizon, Neapolis, Crete are all just amazing. As is the founder of the residency and our host - Julienne. We (my wife, artist Mariah Dekkenga and I), had wonderful residency and visit to this most beautiful region of Greece! The residency building is itself a work of art… four shipping containers, smartly arranged to create a light filled, breezy space, that is also ecologically minded and efficient. The land around the building(s) is magnificent! several acres of olive trees, wild flowers and brush, along with spectacular mountain views. It was truly heaven on earth. Julienne is a true professional… an intelligent thoughtful artist, who is eager to assist in any way that she can.

While there, I learned many things, including proper wood chiseling techniques (which I put to good use carving a walking stick)! Many conversations about the nature of art and making were had, and, during our visit, Julienne truly became our friend for life. Together we discussed the nature of 'the artist residency' and concluded that a true residency is exactly that - a residency. Meaning that a visiting artist is not only in residency in the studio, but also within the town, city, country and culture. We explored all of these areas during our residency… met wonderful people, both from Greece and from afar. Locals, friends, and other visitors… just amazing people and an amazing place… I can't recommend it highly enough! We think of our time on Crete with Julienne and her friends every day.
Artists Residency
March - April 2018
The opportunity offered to me from the Event Horizon was unforgettable. I was in Fourni village and Neapolis town for one month with my partner. We rented accommodation in two amazing locations that are part of the Event Horizon residency, the Wind Mill and the Gypsy Caravan. Both locations are just amazing, with strong character and particular design. They are both close to the real people of Crete, where it is possible to experience the local life and listen the prophetic prayers of the orthodox church. Sheep, wine, and sun are completing the panorama which is really inspiring. This life far from the frenetic rhythm has re-connected me with the power of nature and with the old traditions of this land.

The studio was comfortable for me since I had the opportunity to work on large projects, like paintings and installation. Julienne helped me with her feedback and material advice as well where to find the necessary tools for my research. She organized for me also a small vernissage where some of the local artists and some inspiring persons gathered, so we could discuss about my works and about the beautiful life in Crete. I suggest Event Horizon to all artists who need shake themselves with an experience with the beautiful simplicity of this place and the power of this beautiful nature.
See all Event Horizon current and future artists