Author
ELENA CRETNIK
BIOGRAPHY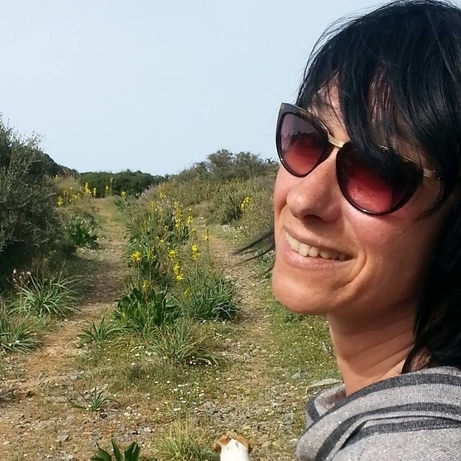 I have traveled all European countries and Greece is my most visited country since my student years. After taking my History of Art and Sociology of Culture degrees I worked as art critic and curator. I opend my own gallery. Because of my wish to hand over insight the beauty of the art, I devote to teaching History of Art at the High school and the Adult University in Ljubljana. I guided scholars by visiting domestic and other European historical places.


After repeated invitations by my scholars being their companion at school excursions, I had decided to acquire a tourist guide license. After seasons guiding in Greece, my top guiding destination is Crete. My mother's statement was: »It looks like I have given you the proper name.«

Greek name for Greece is Ellada and Greeks are Ellines; Eleni is common personal woman name in Greece. Though I'm not born in Greece my family name is Cretnik, which can be translated in a way as 'from Crete'. Or as my colleague said about me:

    I know her already for a long time. Her passion is art, however she likes traveling as well. That has brought her into our business. Her passion is Greece and a Greek culture, and she is enjoying her time on Greek islands. She adores their culture, history, nature and every day life … she's got almost a Greek soul. She puts a lot of passion into her work, a lot of emotions and she is very reliable. I was always sure, people will like the tour with her a lot.

During my free time I'm enjoying walking with my dog, yoga, reading books at the beach, meeting with my friends and visiting theatre, cinema and concerts.

I speak English, German, Italian, Serbian, Croatian, Slovenian and partly Greek.
I'm member of Tourism and Hospitality Chamber of Slovenia, Slovenian Association of Tourist Guides, Greek – Slovenian Cultural Association, Mountaineering Union Agios Nikolaos and International cultural organization in Crete.

I offer a variety of tailor made tours including walking tours and jeep tours.

As a professionally trained, multi-lingual guide I can guarantee you an unforgettable and rewarding experience of Crete.
Back